Jean Browman, at Happy Monk, posted an article that caught my eye after she sent me the link (Thanks Jean!). She is kicking off an important discussion that I want to grow here as well. So I posted part of her article below and threw in my 2 cents. I'd like your thoughts as well.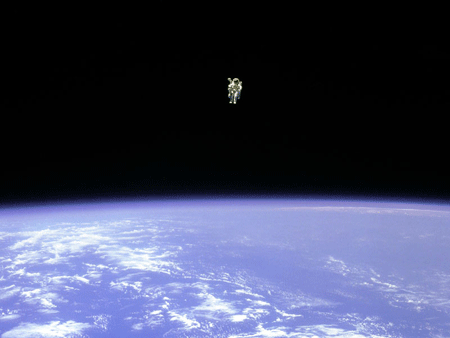 Like all of my [Jean's] posts, this one is presented as food for thought, and hopefully to start a conversation. Does this picture resonate with you at all? For instance, have you ever felt you looked at things differently from other people…that a part of you was alone in the universe? If so, what was your reaction? Were you frightened… depressed… exhilarated… lonely? What did you do?
The decisive question for man is:
Is he related to something infinite or not?
That is the telling question of his life.

Only if we know that the thing which truly matters is the infinite can we avoid fixing our interests upon futilities, and upon all kinds of goals which are not of real importance….

In the final analysis, we count for something only because of the essential we embody, and if we do not embody that, life is wasted.
—Carl Jung

I believe that this fundamental question is underneath the Disquiet. Sure I talk about the disconnection with the inner guidance or the source and nature of a deep sense of success. And how not engaging the signals we get when we are off course results in the crisis in midlife crisis.
Underneath all of that is this fundamental question. And I don't think it's in how we answer the questions that causes suffering. It's not asking the question in the first place that creates the unease. In not asking, we are forgetting a deep truth about our essence. Not why we are here or where we are going, but who we are. What we are.
What do you think?
I welcome your comments and questions. And I toss this out to some of my fellow travelers who are blogging: Dawud, Wesley, Liz, Rick, and Travis
Email This Post to a Friend or Save as a Bookmark
Tags:
Life
,
midlife crisis
,
The Disquiet
,
working with the Disquiet
,
Carl Jung
,
the decisive question
,
the infinite